Save the dates…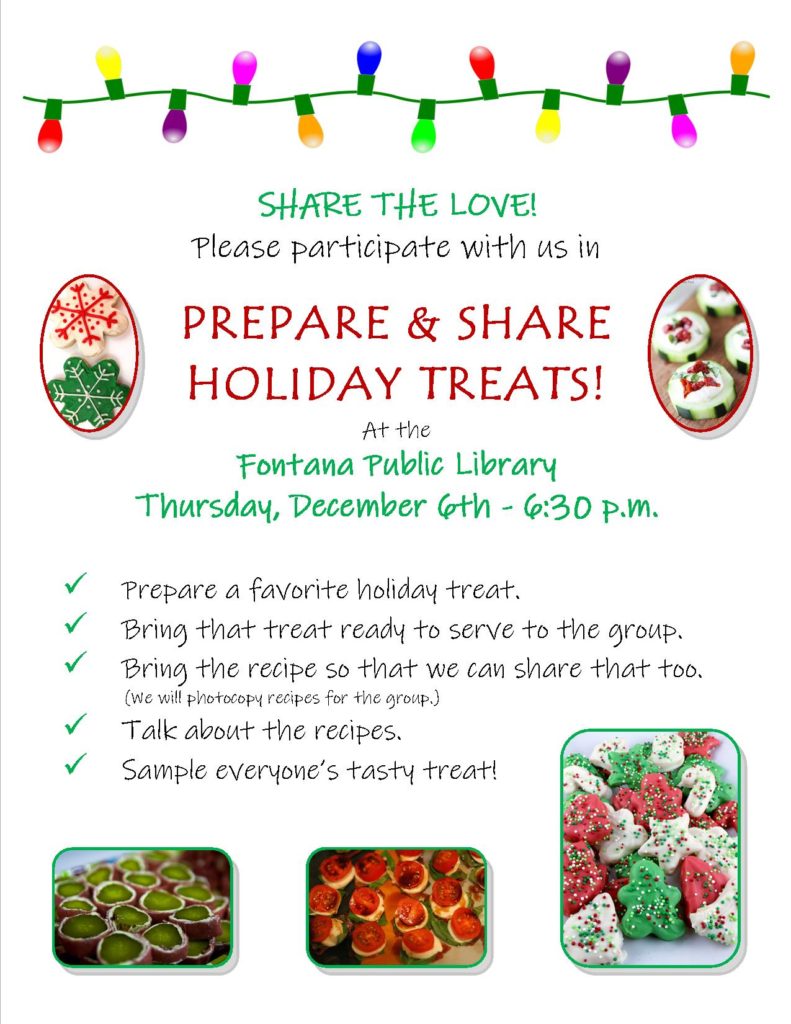 Upcoming FREE adult programs in 2019:
Wednesday, January 23rd–Fake News:  Nutrition Edition with Joan Davis, RN, MS
Wednesday, February 13th–Thompson's Fine Art:  A History with Bruce & Joan Thompson, Thompson's Fine Art Gallery in Walworth, Wisconsin
Tuesday, March 5th–Alternative Facts and American History with Nathan Fuller, Rock County Historical Society
Wednesday,  April 3rd–Get Crafty: Adult craft project with Sally Lee, Fontana Public Library

Walter Burkhalter, Director, will be contributing article to the Lake Geneva Reginal News.  This appear in the September 6, 2018 edition…
http://www.lakegenevanews.net/opinion/columnists/fontana-library-adds-new-spaces-and-programs/article_536caf6b-72c1-5382-aacf-0d7c8b72c82d.html
There's been some changes…
Over the last year, we have purchased furniture and updated areas throughout the library.  We hope you have had an opportunity to enjoy the newspaper and a cup of coffee in one of the comfy chairs or browsed the new audiobook cabinet for the latest releases.

---
Imagination Station now open in the Children's Area.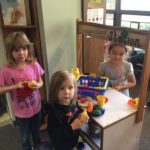 ---
Checkout the SALE RACK–
Audiobook discs $1 and up; Hardcovers $1 and up; and a select newer paperbacks starting at 50 cents.
---
The retaining wall and statue garden area get an update.
During the months of August and September, these areas got a much needed facelift.  DPW staff worked on preparing the retaining wall, as well as pouring a new concrete pad at the base of the outside stairs.  The wall was resurfaced and capped.
The ladies from the Fontana Garden Club, also, redesigned the statue area.  They have worked on this area, as well as Sam's Garden, all summer–making them a lovely addition to the library landscape.
Thank you to everyone involved with these projects.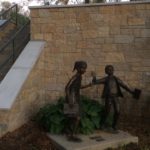 ---
---