PLEASE NOTE-there are NO book clubs meeting at the library
May's reading selection is A Woman of No Importance: The Untold Story of the American Spy who Helped Win WWII by Sonia Parnell
In 1942, the Gestapo sent out an urgent transmission: "She is the most dangerous of all Allied spies. We must find and destroy her."
This spy was Virginia Hall, a young American woman–rejected from the foreign service because of her gender and her prosthetic leg–who talked her way into the spy organization deemed Churchill's "ministry of ungentlemanly warfare," and, before the United States had even entered the war, became the first woman to deploy to occupied France.
Virginia Hall was one of the greatest spies in American history, yet her story remains untold. Just as she did in Clementine, Sonia Purnell uncovers the captivating story of a powerful, influential, yet shockingly overlooked heroine of the Second World War. At a time when sending female secret agents into enemy territory was still strictly forbidden, Virginia Hall came to be known as the "Madonna of the Resistance," coordinating a network of spies to blow up bridges, report on German troop movements, arrange equipment drops for Resistance agents, and recruit and train guerilla fighters. Even as her face covered WANTED posters throughout Europe, Virginia refused order after order to evacuate. She finally escaped with her life in a grueling hike over the Pyrenees into Spain, her cover blown, and her associates all imprisoned or executed. But, adamant that she had "more lives to save," she dove back in as soon as she could, organizing forces to sabotage enemy lines and back up Allied forces landing on Normandy beaches. Told with Purnell's signature insight and novelistic flare, A Woman of No Importance is the breathtaking story of how one woman's fierce persistence helped win the war. (A Woman of No Importance: The Untold Story of the American Spy Who Helped Win World War II by Sonia Purnell (goodreads.com)
Have you struggled to find a good book or a new author, Goodreads and Washington Post have a great online source for reviews. They just released their summer suggestions.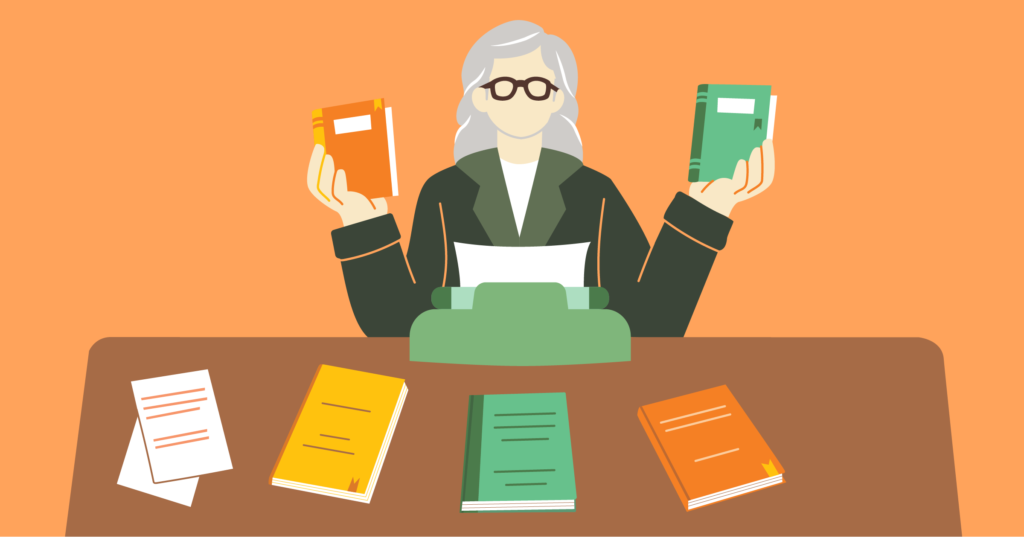 Read a biography! Not only are biographies informative, they're entertaining. Here is a short list of biographies you can get through the library or Libby.
~ 𝙇𝙚𝙤𝙣𝙖𝙧𝙙𝙤 𝘿𝙖𝙑𝙞𝙣𝙘𝙞 by Walter Isaacson.
~ 𝘼 𝘽𝙚𝙖𝙪𝙩𝙞𝙛𝙪𝙡 𝙈𝙞𝙣𝙙 by Sylvia Nasar – John Nash an acclaimed mathematician who battled schizophrenia. Also a movie.
~ 𝙏𝙝𝙚 𝙄𝙢𝙢𝙤𝙧𝙩𝙖𝙡 𝙇𝙞𝙛𝙚 𝙤𝙛 𝙃𝙚𝙣𝙧𝙞𝙚𝙩𝙩𝙖 𝙇𝙖𝙘𝙠𝙨 by Rebecca Skloot – A woman whose cells changed the trajectory of modern medicine. Also a movie.
~ 𝘼𝙡𝙚𝙭𝙖𝙣𝙙𝙚𝙧 𝙃𝙖𝙢𝙞𝙡𝙩𝙤𝙣 by Ron Chernow. Also a major broadway musical.
~ 𝙄𝙣𝙩𝙤 𝙩𝙝𝙚 𝙒𝙞𝙡𝙙 by John Krakauer – Christopher McCandless who traveled to Alaska and disappeared into the Denali wilderness in April 1992. Also a movie.
~ 𝘽𝙖𝙧𝙧𝙖𝙘𝙤𝙤𝙣 by Zora Neale Hurston. Based on Hurston's interviews with the last remaining survivor of the Middle Passage slave trade, a man named Cudjo Lewis.
~ 𝙏𝙝𝙚 𝙇𝙤𝙨𝙩 𝘾𝙞𝙩𝙮 𝙤𝙛 𝙕 by David Grann. Percy Fawcett, the archaeologist who vanished in the Amazon. Also a movie.
~ 𝙈𝙤𝙪𝙣𝙩𝙖𝙞𝙣𝙨 𝘽𝙚𝙮𝙤𝙣𝙙 𝙈𝙤𝙪𝙣𝙩𝙖𝙞𝙣𝙨 by Tracy Kidder – Doctor Paul Farmer who worked for decades to eradicate infectious diseases around the globe.
~ 𝙍𝙤𝙨𝙚𝙢𝙖𝙧𝙮 by Kate Clifford Larson – Rosemary Kennedy's life and life after lobotomy.
~ 𝙏𝙝𝙚 𝙎𝙩𝙧𝙖𝙣𝙜𝙚𝙧 𝙞𝙣 𝙩𝙝𝙚 𝙒𝙤𝙤𝙙𝙨 by Michael Finkel – Christopher Knight who lived alone in the Maine woods for almost thirty years.
~ 𝙎𝙩𝙚𝙫𝙚 𝙅𝙤𝙗𝙨 by Walter Isaacson. Also a movie.
~ 𝙐𝙣𝙗𝙧𝙤𝙠𝙚𝙣 by Laura Hillenbrand. Olympic runner Louis Zamperini's US Army bomber crashed in the Pacific, leaving him and two other men afloat on a raft for forty-seven days and their subsequent capture by the Japanese Navy. Also a movie.
Sally Lee – Fontana Public Library
This nice weather may have you thinking about being outdoors and gardening. The links below have a variety that might be right for you https://www.goodreads.com/shelf/show/gardening-fiction https://www.farmcoasteditorial.com/blog/favorite-garden-and-flower-novels
Sally Lee's reading suggestions–
𝙉𝙚𝙬𝙨 𝙊𝙛 𝙏𝙝𝙚 𝙒𝙤𝙧𝙡𝙙 by Paulette Jiles
𝘼 𝙂𝙚𝙣𝙩𝙡𝙚𝙢𝙖𝙣 𝙄𝙣 𝙈𝙤𝙨𝙘𝙤𝙬 by Amor Towles
𝙏𝙝𝙚 𝙋𝙤𝙞𝙨𝙤𝙣𝙬𝙤𝙤𝙙 𝘽𝙞𝙗𝙡𝙚 by Barbara Kingsolver
𝙏𝙝𝙚 𝙇𝙖𝙨𝙩 𝙍𝙚𝙥𝙤𝙧𝙩 𝙊𝙣 𝙏𝙝𝙚 𝙈𝙞𝙧𝙖𝙘𝙡𝙚𝙨 𝘼𝙩 𝙇𝙞𝙩𝙩𝙡𝙚 𝙉𝙤 𝙃𝙤𝙧𝙨𝙚 by Louise Erdrich
𝙊𝙣𝙚 𝙂𝙤𝙤𝙙 𝘿𝙤𝙜 by Susan Wilson
𝘽𝙞𝙜 𝙇𝙞𝙩𝙩𝙡𝙚 𝙇𝙞𝙚𝙨 by Lianne Moriarty
𝙏𝙝𝙚 𝙎𝙥𝙖𝙘𝙚 𝘽𝙚𝙩𝙬𝙚𝙚𝙣 𝙐𝙨 by Thrity Umrigar
"… 𝙗𝙪𝙩 𝙣𝙤𝙬 𝙩𝙝𝙚 𝙣𝙚𝙬𝙨 𝙤𝙛 𝙩𝙝𝙚 𝙬𝙤𝙧𝙡𝙙 𝙝𝙖𝙙 𝙖𝙜𝙚𝙙 𝙝𝙞𝙢 𝙚𝙫𝙚𝙣 𝙢𝙤𝙧𝙚 𝙩𝙝𝙖𝙣 𝙩𝙞𝙢𝙚 𝙞𝙩𝙨𝙚𝙡𝙛." — Paulette Jiles, 𝙉𝙚𝙬𝙨 𝙤𝙛 𝙩𝙝𝙚 𝙒𝙤𝙧𝙡𝙙. This well researched historical fiction novel is set in Texas in 1870. The main character, Captain Jefferson Kidd, gives readings from newspapers to inform and entertain people with news of the world in various towns for a dime per person. After a reading in Wichita Falls, Kidd is approached by a listener he knows, and is asked if he would deliver a little orphaned girl to her relatives in San Antonio. The girl had been abducted by the Kiowa tribe four years earlier after they raided her farm and killed her family. After some consideration, the Captain agrees to do it. This is the story of their perilous 400 mile adventure across Texas. Your heart will break and then be mended in this novel based upon a little known fact of American history.