We've had some changes…
There's been some changes in the Children's area this month.
The Fontana Public Works Department removed some old shelving units. They then began to assemble and install the new shelf units. As you can tell, this opens up the area and will make it much brighter and welcoming.
We have moved our Graphic Novel section and have given ourselves plenty of room to expand that collection for our readers. We've shifted the Juvenile/Young Adult chapter books into a space that is separate from the younger readers.
The Children's area will now have Easy Readers and picture books integrated in one area. The non-fiction and holiday books, also, have their own designated areas for easier access. We hope you get a chance to come in and explore our update space. Happy Reading everyone.
NOTICE–Story walks are done for the year. THANK YOU to the Public Works Department for all the repairs and improvements along the Headwaters Park trail. We, also, want to thank the school and community for their support and positive feedback throughout the year. We will announce when the stories will begin in the year.
Even though the story walks are down for the year, you can enjoy a nature walk along the Hildebrand Conservancy trail, which can be accessed off Mill Street or near the Mill House gazebo, which is across from the Fontana Elementary School. Afterwards, you can go to the Headwaters Park trail. The trail can be accessed from Douglas Street, across from the storage units or on the south end playground of the school. We will post when the stories resume next spring on this website and Facebook.
RECYCLED Rolled magazine project
Supplies needed– old magazines, pencil or dowel rod to make tubes, glue, empty box (sample box was 6×6) and construction or decorative paper for inside, optional.
Carefully tear magazine sheets apart. With the help of a pencil or dowel rod, roll the sheets into tubes. Place a dab of glue on the end to hold shut. This is the time consuming part of the project. Depending on big the box is and how thin/thick you roll the tubes will determine how many of them you will need (NOTE-I used a skewer, so my tubes were tight and thin). Once you have enough tubes, generously spread glue over the box side. Place tubes onto glue-be careful to keep them aligned straight. Press down lightly and allow to dry for a minute or two before moving onto the opposite side. Once a side is dried, trim the tubes to the desired length–I trimmed the tubes one side at a time instead of trying to do the whole thing at once. Continue this process on all 4 sides. When that is done, you can add tubes to the top and bottom, decorate the inside of the box with papers and tubes or just leave it plain. You're box–you're design. This link gives hint and ideas for rolling tubes https://www.youtube.com/watch?v=doeBVXTq-i4
Would you to create your own graphic novel or comic strip? Look into Digital Comics Club link below! While our face-to-face clubs are suspended, we will be posting a whole bunch of comics material from our activity book, Let's Make Comics, as well as prompts from our weekly clubs!
Tag Bookmarks — a fun and quick family craft
Supplies-Tag blanks, old maps or magazines, glue, hole punch, scissors and string or cording
Spread an even coat of glue over the tag then cover with your desired picture. Trim and punch hole in the top; then repeat on other side. Finish of bookmark with a string or cording—you can add beads or buttons onto the ends.
Have fun creating and sharing with the readers in your life.
Because of the changes over the last year, we had to rethink on how we can provide for our patrons and what we can offer. We will NOT be offering any summer programs again this year. However, Activity Bags and games are available for families to checkout.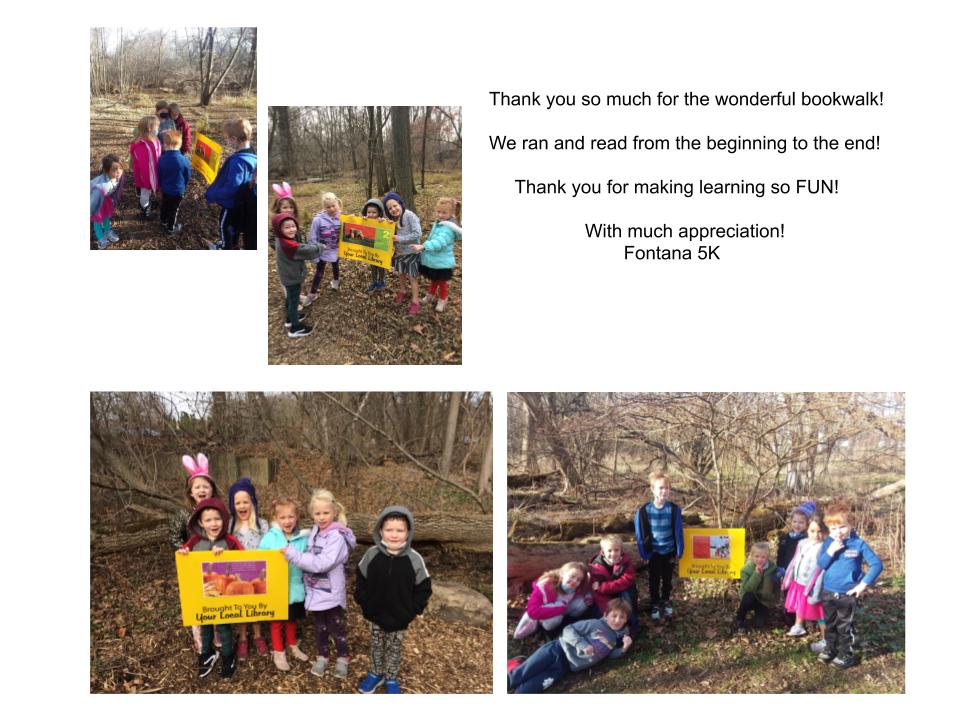 Creativebug is the number one inspirational resource for DIY, crafters and makers. Lakeshores library patrons, with a valid library card and pin, can now access Creativebug free of charge. Creativebug.com has thousands of award-winning art & craft video classes taught by recognized design experts and artists. Click on the link and follow the prompts. HAPPY CREATING https://www.creativebug.com/lib/lakeshoreslib _________________________________________________________________
___________________________________________________________________________