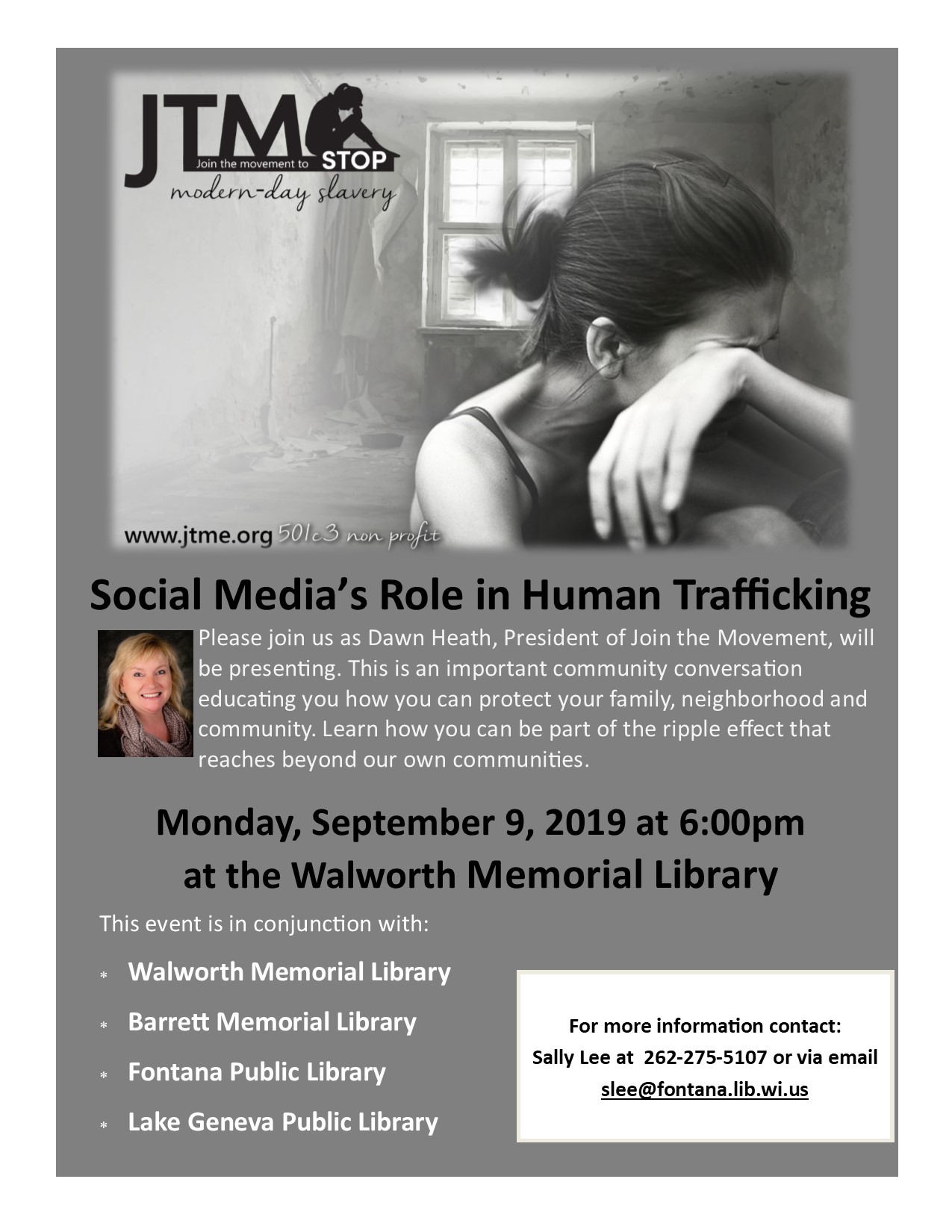 Upcoming FREE adult programs:
 Wednesday, August 21 @6:30pm–Knitting 101 follow-up.  Bring your practice piece and any questions.  If you are interesting in starting, please call the library at 275-5107

Monday, September 9 @ 6:30pm–Human Trafficking in conjunction with Lake Geneva Public Library, Walworth Public Library, and Barrett Memorial Library-Williams Bay.
Wednesday, September 11-Get Crafty-Paint & Sip: sunflower (registration required/space limited)
Wednesday, October 2-Get Crafty TBA
Wednesday, October 9-Focus on Decluttering with Jennifer Raschig, More Than Organizing
Thursday, November7-Valley of the Kings Sanctuary & Retreat in Sharon, WI                         with Andy Carlson
Wednesday, December 4-Holiday Entertaining with Sally Lee
Please watch for updates on dates and times of programs, which will be available on this page, Facebook, and in the library.
Previous programs:
Debbie Mentzer of Cashmere Cape in Williams Bay during Knitting 101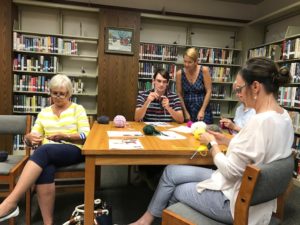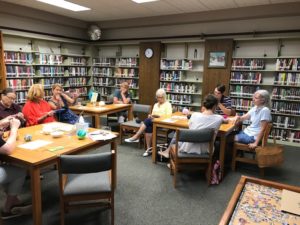 ---
Thank you to Jess, Rick and Stephanie of the Walworth County Beekeepers for their informative program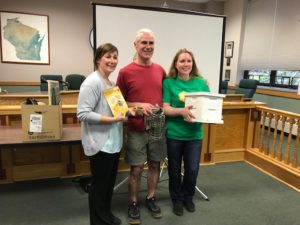 ---
Thank you to those who came to Get Crafty: Doodle Journals on May 1st.  Everyone enjoyed 2 hrs of creating and camaraderie.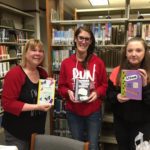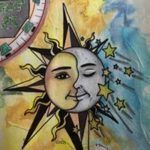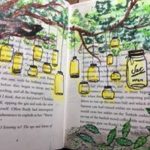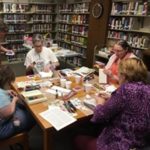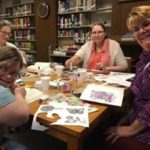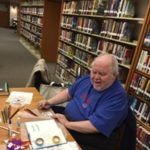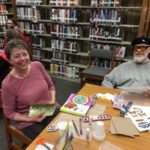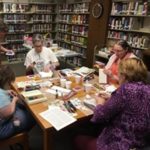 ---
November 2018-Denise and Terry Woods are the owners of the Highfield Farm Creamery, which is located outside of Walworth, Wisconsin and operates year round.  For more information on their farmstead and products, please visit the website at http://highfieldfarm.com/the-farm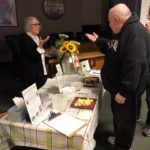 ---
October 2018-Bhante Bhaddiya of the Blue Lotus Buddhist Temple in Woodstock, Illinois will welcome people of all faiths to hear about the practice of meditation, Buddhism, and sharing in a community together.  Mission statement: To promote individual peace of mind, compassion for all beings, spiritual growth, and an ethical way of life based on Buddhist principles.  Through loving kindness meditation and the development of mindfulness, we strive to enlighten individuals as to the cause of suffering, the path leading to the cessation of suffering, and an understanding of the true nature of our existence.  http://www.bluelotustemple.org
---
September 2018- Merry Burkhalter of Destiny DreamZ.  Merry Burkhalter is a prolific dreamer, has interpreted many thousands of dreams, and inspires others to unlock their night-time dream messages through mentoring, coaching, and classes.  She was released as a Master Certified Dream Interpreter in 2005 from the Institute of Spiritual Development.  She founded Destiny Dreamz LLC in 2008 and leads teams of dream interpreters and encouragers all over the world that equip folks to identify their life's calling and to step into their destiny.  She and her husband Walter live in Elkhorn, Wisconsin, and have 8 children and 2 grandchildren.  See www.DestinyDreamz.com for more information.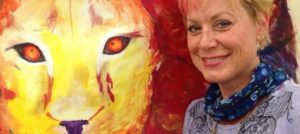 ---
GLAF Art Displays
Members of the GENEVA LAKE ART FOUNDATION will have their artwork on display for  a monthly exhibit.
August 2019–Multi-media
Dawn Kist
---
---