Rainy day art project for the whole family.
We purchased a Mandala stencil set (which are recommended for rock painting) online, acrylic paint pens (which come in a variety of thicknesses) and canvas or board. After tracing a design, we did a variety of dots and filling in areas. You can be as creative as you want. Have fun.
*Note-my 7 yr old grandson did his on the board, which I did spray seal afterwards. On my samples, I decided the white was too stark looking so I painted a little color with a very thin watercolor paint that the kids had in their art supplies.
~Ms Jodie
Over the last 6 weeks, I have struggled with cracked and sore hands. I came across this recipe and decided "WHY NOT TRY?"
I had to rely on ordering ingredients online. I was not able to get Raw Shea Butter, but decided to try it without. Also, I was only able to get a Roman Chamomile essential oil.
I was pretty happy with the outcome and will try making another type in the future. It is definitely has an oilier feeling and you need to be careful after applying it. Putting it on at night before bed seemed to be the best solution for me.
I hope some of you might feel a little adventurous to try the recipe and share your results~Ms Jodie
All programs and events are currently CANCELLED until further notice

Upcoming FREE adult programs:
Please watch for updates on dates and times of programs, which will be available on this page, Facebook, and in the library.
Adult Coloring —Mondays from 1-2pm [please check Facebook for changes or cancellations]
Knitters will reconvene Wednesday, January 22 @ 6pm and continue to meet the
2nd & 4th

Wednesdays of the month through May.  Mark your calendars.  Newcomers welcome
---
See what they've done….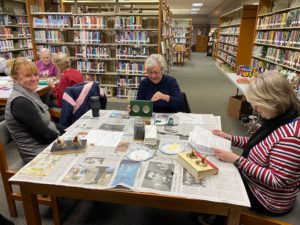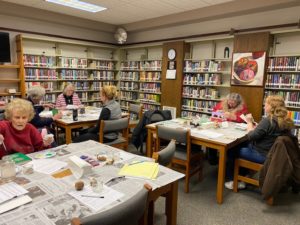 Participants enjoyed getting ready for spring with their Paperwhite holders which was held March 4th.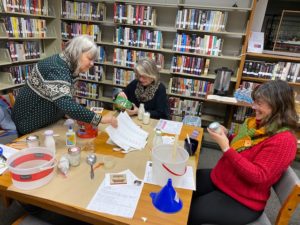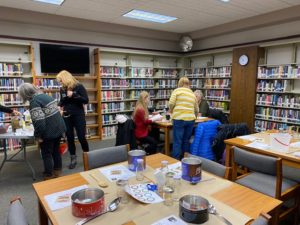 ---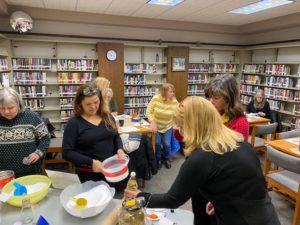 Participants enjoyed learning about Hygge and creating bath salts during Get Crafty with Sally Lee on January 15, 2020.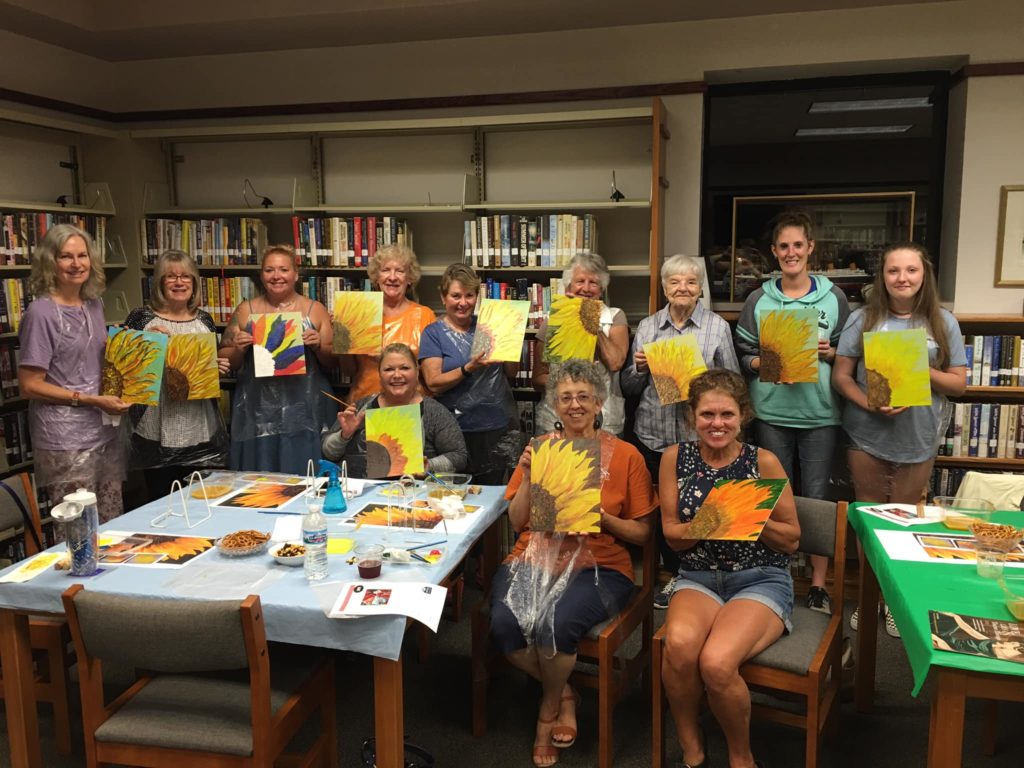 GLAF Art Displays
Members of the GENEVA LAKE ART FOUNDATION will have their artwork on display for  a monthly exhibit